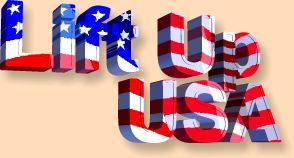 Welcome to Lift Up USA – intercession.    
"CRY OUT AMERICA" on September 11, 2016!
Will Jesus return in 2016?
"…you also must be ready, because the Son of Man will come at an hour when you do not expect him." - Matthew 24:44
*******************************
This year, more than ever before…
THE UNITED STATES OF AMERICA
and the
NEED THE INTERCESSORY PRAYERS
OF GOD'S PEOPLE!
Let unceasing prayer ascend unto the throne of God day and night
Poem "The Ministry of Intercession"
 ********************************
"If . . . My people who are called by My name humble themselves and pray and seek My face and turn from their wicked ways, then I will hear from heaven, will forgive their sin and will heal their land." 2 Chronicles 7:13–14
*******************************
KEEP INTERCEDING FOR AMERICA
"And let us not be weary in well doing: for in due season we shall reap, if we faint not. Galatians 6:9
****************************************
AMERICA'S "NATIONAL DAY OF PRAYER"
Thursday, May 4, 2016
 "So that with one mind and one voice you may glorify the God and Father of our Lord Jesus Christ". – Romans 15:6
Lift Up USA's page about the National Day of Prayer 
********************************
MOTHER'S DAY – Sunday, May 8, 2016
********************************
CHILDREN'S DAY – Sunday, JUNE 12, 2016
Click HERE
*************************
FATHER'S DAY – THIRD SUNDAY IN JUNE – June 19, 2016
Click HERE or do your own search
*******************
"I exhort therefore, that, first of all, supplications, prayers, intercessions, and giving of thanks, be made for all men; For kings, and for all that are in authority; that we may lead a quiet and peaceable life in all godliness and honesty."1Timothy 2:1,2
PRAY FOR PRESIDENT BARACK OBAMA
Prayer Guide – Still appropriate
************************************************
SEE YOU AT THE POLE – Wednesday, September 28, 2016
Also , check for "See You at the Pole" on facebook.
Many youth will go to their school flagpole on Wednesday, September 28, at 7 a.m., and 
PRAY  for their friends, family, school, community and the world.
Support and bless them through prayer and encouragement!
******************************************
Day of Prayer for the Peace of Jerusalem – Sunday, October 2, 2016
*******************************************************
International Day of Prayer (IDOP) for the Persecuted Church
October 30, 2016
Feel free to choose to pray on November 1 as well.
We promote intercession to "Lift Up the USA" before God's "throne of grace," pleading for His forgiveness, mercies and grace!"
As we lift up one another and our nation before God's "throne of grace," let us obey the "New Commandment of Jesus." Faith and obedience go together.
PRAYER GUIDE FOR THE U.S.A., A NATION IN CRISES
THE CALL – ESPECIALLY FOR YOUTH, worth checking out
"Jesus said unto him, I am the way, the truth, and the life: no man comes unto the Father, but by me." John 14:6
(above tract was added 1/02/06)
*************************
New Jersey Family Policy Council – "Voicing Your Values in the Garden State"
**************************
DEVOTIONAL HELPS
The Cyber Hymnal - A Treasury of Hymns,
Gospel songs. Lyrics, midi files, pictures, history, & more
HymnSite – Christian Online Music (link added 10/16/09)
My Utmost for His Highest – Devotionals by Oswald Chambers
"Men return again and again to the few who have mastered the spiritual secret,
whose life has been hid with Christ in God. These are of the old time religion,
                                                                   hung to the nails of the Cross."  Robert Murray McCheyne.
***************************
~~~~~~~~~~~~~~~~~~~~~~~~~~
or
"What is Lift Up USA Ministries all about, anyway?"
Answer: In a word, PRAYER,
in two words, PRAYER and ENCOURAGEMENT,
IF......
You are a Christian desirous of a closer walk with Christ,

we recommend that you visit our

Personal Holiness

page. "Follow peace with all men, and holiness, without which no man shall see the Lord." Hebrews 12:14

For words of encouragement, click on Weekly Encourager, brief weekly devotionals by Rev. William Johnston, retired pastor. His devotion to God and years of experience in ministry bring practical insights. (link added 4/4/05)
---
"Time spent alone with God in regular, disciplined personal communion is the powerhouse of our ministry. Remember, it is the disciplined life in the secret place which sets the foundation for effective ministry in the public place." - E. M. Bounds
"Before a word of petition is offered, we should have the definite and vivid consciousness that we are talking to God and should believe that He is listening to our petition and is going to grant the thing that we ask of Him. We should look to the Holy Spirit to really lead us into the presence of God and should not be hasty in words until He has actually brought us there." - R. A. Torrey, in How to Pray
(taken from "Prayer Quotes")
As a Christian, are you called to be an intercessor?
Read what a famous 18th century preacher, George Whitefield, said about it HERE or go to an excellent yet brief chapter on the ministry of intercession in Andrew Murray's book, With Christ in the School of Prayer, which closes with a prayer of dedication.
Go HERE for the 2003-2004 (and beyond) Crises

Intercession... - George Whitefield

ON PRAYER - Excellent! Check this out!

"Why is it that so much that is called prayer is not answered?" A "must read"

Explanation of the "why" of "Lift Up USA," which began over a decade ago as "Lift Up Ministries, those of encouragement and intercession.

How to Pray For Others:

Pray for Your Church – A Plan and Guide (added 1/11/08)

Praying for One Another - (added 6/25/08)

Prayer Resources -  Overseas Missionary Fellowship (OMF) (added 6/25/08)

Pray for those persecuted (added 8/10/04)

Pray for the persecuted church (added 8/10/04)

Praying for Leaders - Pray for Civic Leaders

Praying for Judges - Judges need our prayers

Praying for our Youth - 31 Ways to Pray for Our Youth (added 2/10/05)

Praying for Schools (New 12/26/05)

Pray in advance for Conventions, Meetings, and General Conference (Revised 8/10/05)

National Prayer Committee Resources -Many Links

Prayer Closet Ministries - Guides to Prayer (link added 1/19/04)

Crossover Athens - Praying for various persons and groups - Click on your choice of "Prayer Resources" ( link added 6/10/04)

Operation World – Strategic Prayer for the World (added 6/08/09)

Praying & Sharing Christ -The Lighthouse Movement

Personal Spiritual Enrichment: Especially for Intercessors

The Praying Pastor – Includes "Dealing with Difficult People."

The Prayer Life - Online Magazine. Excellent articles by Rev. Clyde Martin.

Prayer Closet Prayer Guides - Excellent!

Revival Sermons - Soul Stirring Messages

Andrew Murray's 31 day "Helps to Intercession"

Call to War - Calls men to intercession

12 Step Prayer Guide - Rev. Richard W. LaFountain

Love Slaves – and other books by Samuel Logan Brengle (New 6/29/07)

We HIGHLY RECOMMEND Andrew Murray's books,

With Christ in the School of Prayer, and its sequel, The Ministry of Intercession, which are unexcelled if you are a Christian who desires to know answers (perhaps long sought ones) to questions about prayer. For example, Andrew Murray explains what it means to ask "in the name of Jesus," a widely misunderstood concept. He also explains how we can know we are praying "according to God's will." Other concepts and misconceptions will clear as you daily study these lessons, with the sincere prayer, "Lord, teach me to pray." If the cry of your heart is "Lord, teach me to pray" I recommend your prayerful reading and study of this book of 31 lessons. One lesson each day over a period of a month will change or enrich your prayer life, to say the least. This book was written in the late 19th century, a less "hurried" and "harried" time. - Miles Bennett, Director, LiftUpUSA (The Ministry of Intercession link was added here on 5/29/05)

Join Others In Prayer:

NPPN (National Pastors' Prayer Network)

Prayer Ministries by state (NEW in progress, need your help!)

Concerts of Prayer (also under May in calendar )

Church Prayer Chain - Forms to set up prayer chain.

Prayer Meetings - Excellent for church or prayer cells. Click on "Prayer Meetings" at this site

Why aren't my prayers answered? - Several reasons for "unanswered" prayer.

The Prayer Guide - A general guide answering various questions about prayer

Over 300 quotes on prayer + more links!

(revised 9/08/08)

What Kind of Prayer Does God Answer? – Article on prayer

Just Pray - Great web site about prayer and quotes

Prayer quotes - Calvary Chapel's prayer quotes page

Effective Prayer Life, by Chuck Smith, of Calvary Chapel

Articles on Prayer - Recommend highly, excellent!!

Power Through Prayer - by E. M. Bounds or click HERE

Prayer 101 - Various aspects of prayer

Books (Classics) on Prayer - Online books

Guide to Intercessory Prayer - Excellent for details

Prayer is the Ministry - Brief, excellent articles on prayer (NEW addition on 10/2/03)

An excellent "40 Days of Prayer" guide, can be found HERE

Books on Prayer and Revival – Some of these are online (NEW addition on 7/17/07)

Harvest of Links - There are many links here that will lead you to information about prayer and prayer ministries. Especially check out Prayer and reconciliation.


ALL Christians have ministry. If you are a Christian with an inconsistent and ineffective prayer life you can change, beginning right now, and become a person mighty in prayer and effective in ministry. Simply and sincerely pray, "Heavenly Father, teach me to pray" and you are on your way! An excellent resource for you is Andrew Murray's 31 day Guide to Intercession, also listed above.

As you keep open to the Holy Spirit's teaching and talk with God, you will be amazed at how proficient you will become! You can practice anytime, anywhere, all the time, everywhere. Prayer will transform your life! Write me about it!

E-mail us your special prayer requests. The more specific you are about your needs, the better.

Give thanks daily for your pastor, his wife and family, and pray fervently for them. For suggestions, click on "Praying for Preachers" above, under "Vital Links."

"A delegation of American pastors asked Charles Spurgeon the secret for his success. In response, Spurgeon led them to the lower level of his meetinghouse and quietly opened the door. The visitors saw over 400 people praying for God's blessing and power to rest upon their pastor who would stand in the pulpit to preach the Word of God that night. 'There, Gentlemen,' said Spurgeon, 'is the secret for my success.'"

The Apostle Paul, a man of much prayer, pleaded with the church to pray for him, saying, "I beseech you, brethren...that ye strive together with me in your prayers to God for me." Rom. 15:30.

Your pastor (or pastor's wife) will know you are thankful to God for him (or her) as you say to him (or her), privately, "Pastor (or pastor's wife), you always have a place in my prayers and I'll be glad to pray for any special needs." Try it this week!

We also invite you to read the Bible daily. Please visit the Gideons International web site for a complete online Bible.

Thanks!

Miles E. Bennett
Liftup Ministries
<![if !supportLineBreakNewLine]>
<![endif]>
More Links
Audio Books - Andrew Murray books on tape, read by Shirley Cole.

(Link added on 7/29/04)
Email: LiftUpUSA@LiftUpUSA.com
-